Sean Mathis Founder of MILES THROUGH TIME
Co-op style automotive museum
Starting a car museum with only one car
Sean Mathis is the Founder of the Miles Through Time Automotive Museum
In 2017 Sean Mathis started Miles Through Time Automotive Museum in Toccoa, GA. Other than an idea and his Pop's 1959 Cadillac Coupe De Ville, Sean didn't have anything that would warrant starting an automotive museum.
The concept was to create a museum supplied with exhibits from the community.  Initially, storage and consignment were the biggest push to add vehicles to the museum.  Fun fact, the very first vehicle to officially be added to the museum belonged to the guy that installed the internet.
By 2019 the museum had been completely maxed out for space and about 50 vehicles had come and gone from being on display. If the museum was open it was because Sean was there.  After the first year of being open Sean had moved more than an hour away from the museum and still did everything by himself to not only keep the museum but grow it.
At the end of 2019, Sean made the decision to relocate the museum to the Old Clarkesville Mill. MTT was closed for the season in October of 2019 and the process to relocate the museum began.
Moving the museum was a big ordeal with many changes. The first was that Miles Through Time became a 501c3 nonprofit. The second was Truitt Phillips was made Executive Director and Curator.
Truitt has been a part of MTT almost since the very beginning. He completely embraced the concept of what Sean was trying to create and volunteered his time and materials to build a replica service center in the old location.
Making Truitt officially a part of MTT was huge. Truitt is completely responsible for many aspects of the museum in the new location including the entire town built inside of the museum.
Despite COVID, MTT officially opened in the new location after quite a few setbacks in May of 2020.
Both Sean and Truitt's ambition is never-ending.  There are plans to expand the museum and build additional exhibits.
You'll typically see Sean at the museum most Saturdays if you'd like to meet him.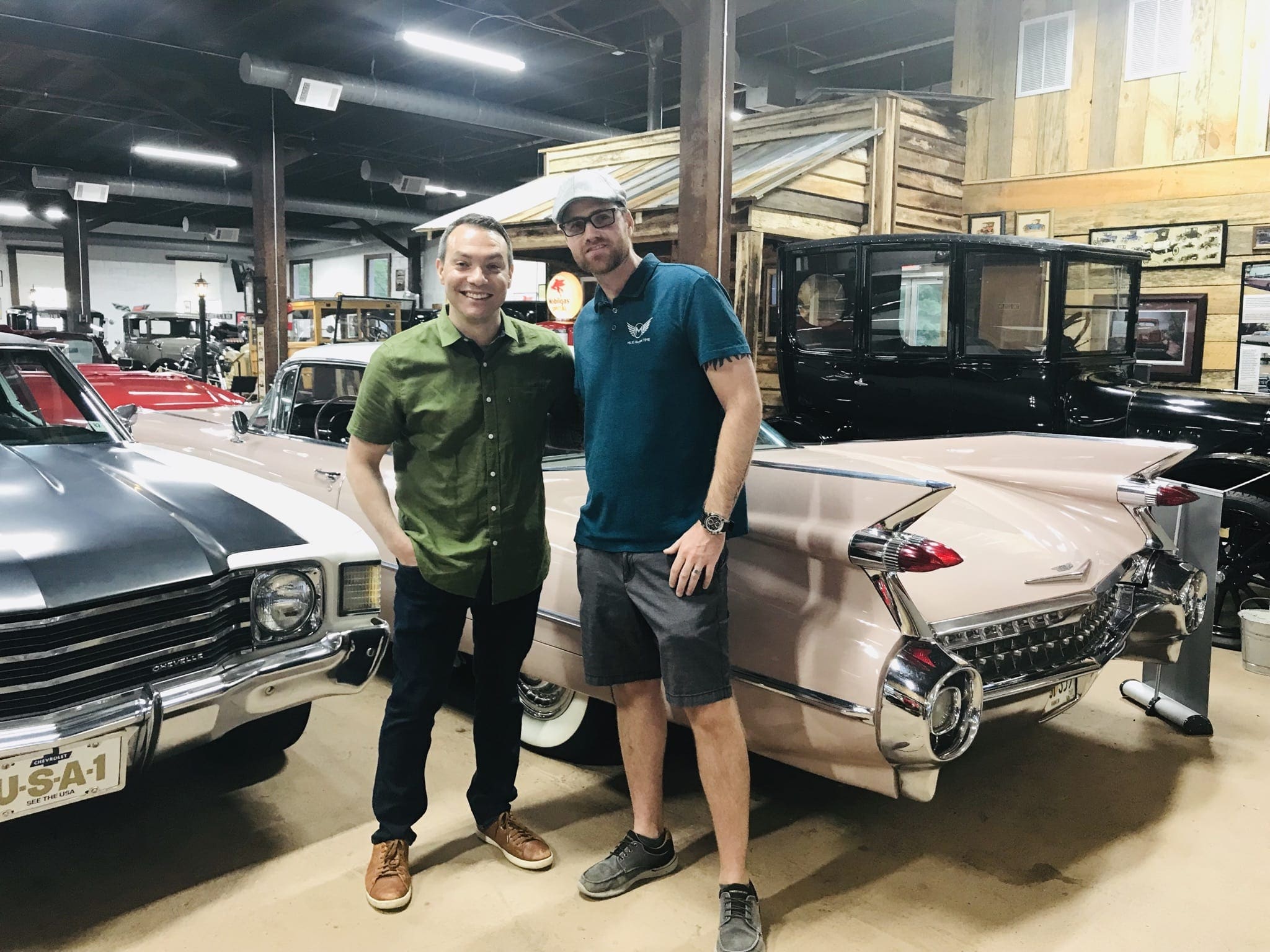 There's a lot going on at Miles Through Time! Don't miss a thing!
FOLLOW US ON FACEBOOK AND SIGN UP FOR UPDATES. 
KEEP IN TOUCH
Sign up for our newsletter and be the first to know about upcoming events, promotions and get specials only for our subscribers!