Miles Through Time Exhibits
1967 Shelby GT500
Make/Model: Ford Mustang  Shelby GT500
Year: 1967
Owner: Jay Setchell
Original Price: $4,195
About the 1967 Shelby GT500
The 1967 Shelby GT500 was the first model built to bear the
name. It is based on the 1967 Mustang and is equipped with a FE
428 cu in (7.0 L) Police-Interceptor V8 engine topped with an
aluminum mid-rise intake and 2X4-barrel 600 CFM Holley carburetors producing 355 hp at 5,400 rpm and 420 lb-ft at 3200 rpm of torque. 2,048 GT 500's were produced in 1967.
Several body parts of the GT were made of fiberglass including the front end, hood, rear tail light panel, deck lid, quarter panel extension, and side scoops. The GT 500 is not a racing car, but for a few subtle differences, its engine is the same as the one that propelled Shelby's Fords to victory at Le Mans.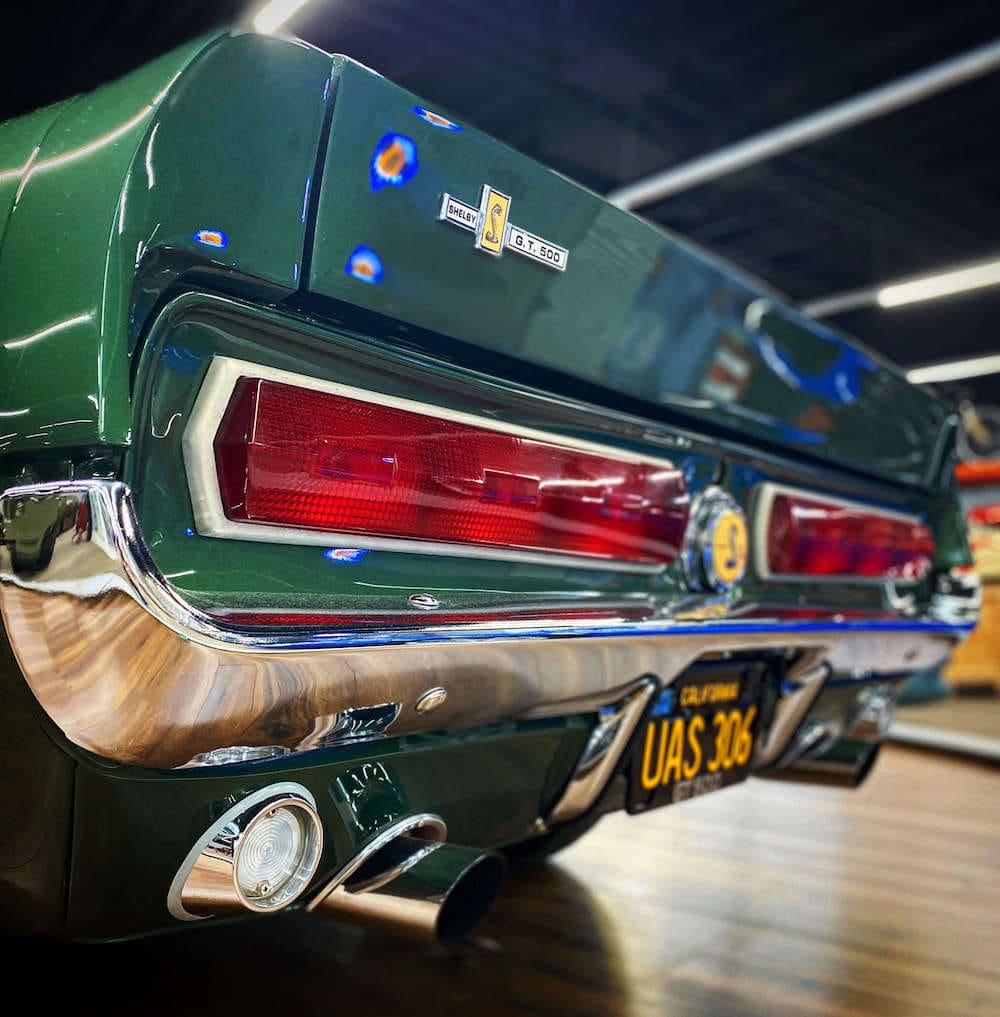 Seven liters in a Mustang! The early GT 500 engineering prototype was the fastest car ever to lap Ford's twisty handling loop, except for the GT 40s. And the same car cut a quarter-mile in 13.6 seconds at 106 mph.
What makes this GT 500 so special?
This GT 500 was originally owned by Carroll Shelby.
You May Also Like These Exhibits
KEEP IN TOUCH
Sign up for our newsletter and be the first to know about upcoming events, promotions and get specials only for our subscribers!