Miles Through Time Exhibits
1986 Ford LTD
Make/Model: Ford LTD
Year: 1986
Owner: Ben Charlie Safari Wilson
Original Price: $10,884
About the 1986 Ford LTD
This rather well-used ford Ltd became an unlikely cross-country race car! After a rather hard life as a government pool car, and then a cab in the Chicago area, it was bought for $700 as a last-minute replacement by Ben Charlie Safari Wilson for the running of the 2018 C2C Express.
Given a quick repaint in John Deere yellow and some extremely fake (and misspelt!) Taxi decals, fitted with a CB radio, extra power sockets and a very quick suspension and brake rebuild, this old war horse ran from the Red Ball Garage Manhattan to the Portofino in 38 hours and 46 min. At the end of the race it was auctioned off for charity, bought by Andy LaVerdiere and road tripped up route 66, then given back to Ben, for some more adventures.
It has since run (and finished!) in two southern classics, and made an appearance in the Long Island Concourse in NYC. This car is living proof that cheap old junkers can still be a lot of fun.
You May Also Like These Exhibits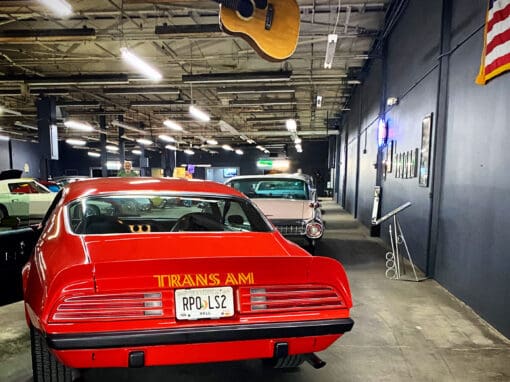 KEEP IN TOUCH
Sign up for our newsletter and be the first to know about upcoming events, promotions and get specials only for our subscribers!