Miles Through Time Exhibits
1969 American Motors AMX
Make/Model: American Motors AMX
Year: 1969
Owner: Mark Primosigh
Original Price: $3,246
About the 1969 American Motors AMX
The 1969 big bad orange AM 390 cubic inch 4 speed car has approximately 37,000 original miles. It still retains its complete original paint ad all other components, including the tires. There has been some basic maintenance done on the car like fuel lines and rubber hoses and things like that.
Because of its originality, it was featured as the cover car on the May 2006 issue of Hemmings Muscle Machines magazine. The article is called Mel's AMX and depicts the love story between the original owner Mel who then meets Barb, and there 50 year old history and love affair with each other in the car.
Mark met Mel and Barb in approximately 1997 at a car show and always mentioned to them that he would love to buy the car. Unfortunately, in 2002 Mel got a rare form of cancer that ultimately he succumbed to in approximately 2005. Barb kept the car in her garage until, at one point, the Georgia Peach State car club suggested she put it into Floyd Garrett's Muscle Car museum outside of Knoxville, TN. Approximately a year later, Mark was able to purchase the car from Barb. Mark has never even driven the car. The full story is at hemmings.com/stories/article/mels-amx-1969-amc-amx
This car is 1 of 285 made in this color.
You May Also Like These Exhibits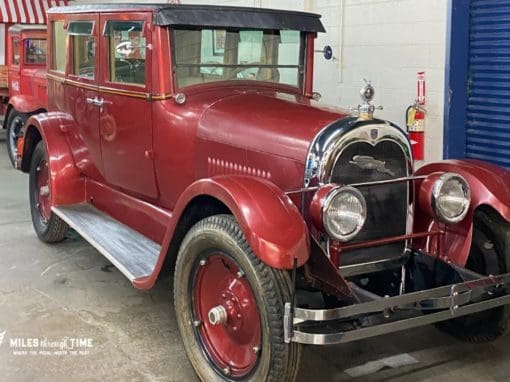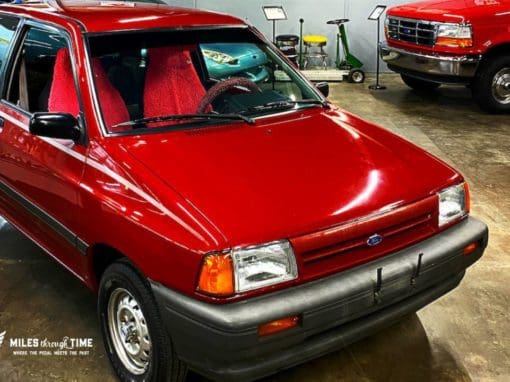 KEEP IN TOUCH
Sign up for our newsletter and be the first to know about upcoming events, promotions and get specials only for our subscribers!