Miles Through Time Exhibits
1974 Super Duty Trans Am
Make/Model: Pontiac Trans Am Super Duty
Year: 1974
Owner: Timm Scott
Original Price: $5,295
About the 1974 Pontiac
One of 943 Super Duties built in 74. The super duty is a special 455 factory racing engine. It shared very few parts with a conventional Pontiac 455. Water 1974 super duty trans am pump, oil pan, and maybe valve covers is about it. Everything else is specific to the SD. John DeLorean was General Manager at Pontiac when the project was conceived.
The super duty was to be canceled by the new leadership but with a months-long strike at GM that lasted until February of 1973, existing orders for almost 1,000 cars swayed the brass to build them and then cancel the project. GM no longer supported factory racing was their rationale.
This car was built in Norcross, GA, and delivered through Pride Pontiac in Tucker, GA. It is a correct number-matching example of a Super Duty Trans Am.
You May Also Like These Exhibits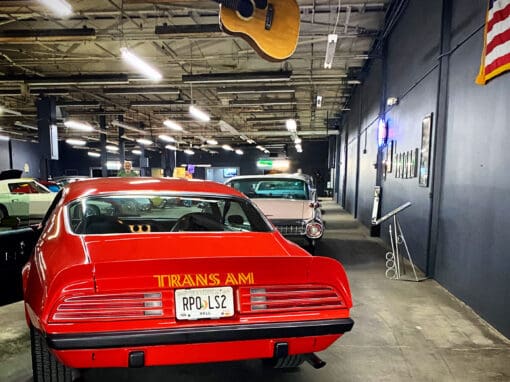 KEEP IN TOUCH
Sign up for our newsletter and be the first to know about upcoming events, promotions and get specials only for our subscribers!