Miles Through Time Exhibits
1971 Fiat 500L
Make/Model: Fiat 500L
Year: 1971
Owner: Andrew Kennedy
Original Price: $1,500 (Approximately)
About the 1971 Fiat 500L
Built from 1957 through 1975, the Fiat 500, better known as just 500 or Cinquecento, replaced the 500 Topolino (baby mouse) and became popular and revered throughout Europe. Though almost comically small with a 72-inch wheelbase and stretching just under 10 feet, the Fiat 500 made a lasting impact, providing citizens of Italy and other European countries with inexpensive postwar mobility. Some four million were made, with numerous body variants. In America, the 500 was just too small and slow to gain a foothold where the V W Beetle found huge success.
This 1971 Fiat 500L is an L model (for lusso or luxury), distinguished by the bumper "bullbars" and inside by a better trimmed interior.
This 500 also has the fabric pull-back sunroof. The 500 is tiny, coming in at less than 10 ft long, 52′ tall and wide. The entire car only weighs 1,168 lbs, 4 Fiat 500's would still weigh less than the 1959 Cadillac. You're going to get great fuel economy in this tiny car though, about 43 mpg. Unfortunately, you won't be going anywhere fast with its 499cc, 18 hp engine and top speed of 60 mph. It'll take you half a minute to reach to 50 mph, but once you're cruising it's all smiles.
You May Also Like These Exhibits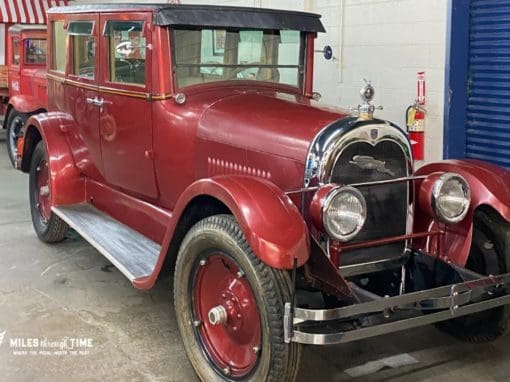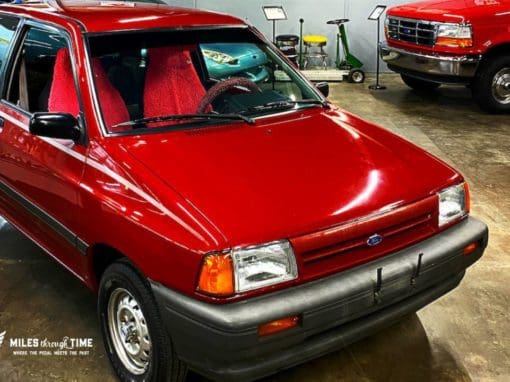 KEEP IN TOUCH
Sign up for our newsletter and be the first to know about upcoming events, promotions and get specials only for our subscribers!