Miles Through Time Exhibits
1974 Honda Trail CT90
Make/Model: Honda Trail CT90
Year: 1974
Owner: Tony & CJ Phillips
Original Price: $400
About the 1974 Honda Trail CT90
The Honda CT90 was a small step-through motorcycle manufactured by Honda from 1966 to 1979. It was offered in two models: Trail or X, with the main variations being gear ratios and tyre style.
The CT90 in its classic form was an 89 cc 4-stroke air-cooled single with a four-speed transmission and a semi-automatic clutch, coupled with a 1.867:1 ratio reduction box that was manually switched into operation using a small lever under the transmission case. The cylinder was nearly horizontal in the step-through tube/ stamping frame.
Honda targeted hunters, fishermen, commuters, and outdoorsmen with the Trail 90. Early ads often had these bikes in wilderness settings. They were well suited to narrow trails, being small and lightweight (around 188 pounds) and with a forgiving suspension. The bike was ideal for climbing and carrying packs. The four-stroke engine was quiet, and almost all models were equipped with spark-arrestor exhausts.
While targeted at off-road users, this was not a dirt bike in the conventional sense. It could be registered for road use, having a top speed in high-ratio road gear of around 55 mph (89 km/h). Fuel economy was excellent, often around and above 100mpg. In local commuter traffic, it was extremely maneuverable, although it was poorly suited for highway travel because of limited power, off-road-biased tyres, and top speed. The CT90 ended production in 1979, replaced the following year by the CT110.
You May Also Like These Exhibits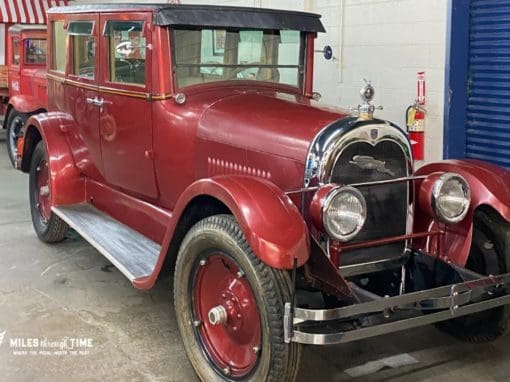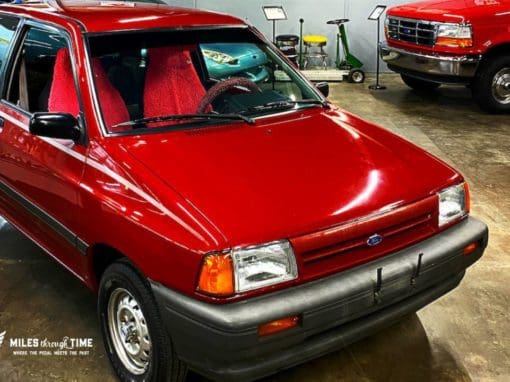 KEEP IN TOUCH
Sign up for our newsletter and be the first to know about upcoming events, promotions and get specials only for our subscribers!