Miles Through Time Exhibits
I924 Model T Coupe
Make/Model: Ford Model T Coupe
Year: 1924
Owner: Brad & Pam Hendry
Original Price: $295
About the I924 Model T
This 1924 Model T Coupe has only had two owners in its life. The first owners were two old maid sisters in Emmet, North Dakota who bought the car new and only drove it to church on Sundays andfor trips to town. In 1955, they decided it was time to get a new car and decided to sell it under one condition – that the new owner would have to promise to keep the car in its original condition and not convert it into a hotrod. Pam's father, Raymond Rodahl, agreed to that condition and the sisters sold the car to her Dad for $30. Pam's dad was so proud of his Model T, he kept the car in pristine condition, housed in a garage its entire life. The car was his pride and joy and something that Pam and her sisters grew up with as an important part of their lives.
Pam's dad loved for people to see and enjoy his Model T. He would drive it in parades, car shows, and just around town. He loved seeing the expressions on everyone's faces when they watched him drive by. After he died, the Model T was moved to Georgia and has been with Pam ever since. The opportunity to have this Model T with Miles Through Time Automotive Museum continues to fulfill "Dad's" joy of sharing his love for his car. So, when you're looking at the car, visualize Pam's Dad looking down from above with a huge smile on his face knowing that
you're enjoying his car as much as he did!
You May Also Like These Exhibits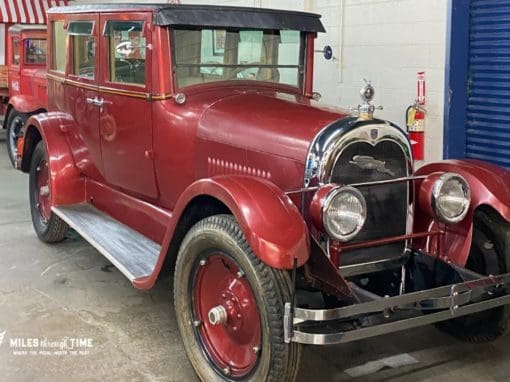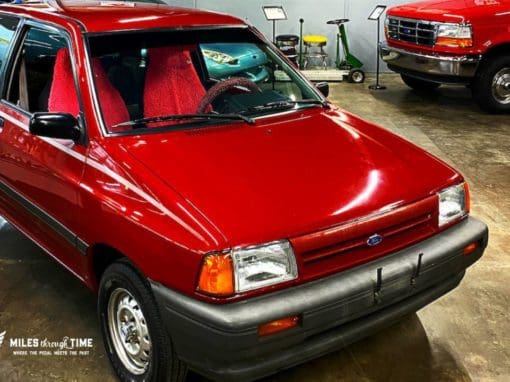 KEEP IN TOUCH
Sign up for our newsletter and be the first to know about upcoming events, promotions and get specials only for our subscribers!