Miles Through Time Exhibits
1924 Model T Touring
Make/Model: Ford Model T Touring
Year: 1924
Owner: Truitt Phillips
Original Price: $295
About the 1924 Model T Touring
In this advertisement Ford advertised the three door five passenger 1924 Model T Touring Car at $295.00. For $380.00 a Ford buyer could have a electric starter and demountable rims. Nearly 700,000 1925 Touring Cars were produced.
"My Great Grandpa purchased this T' new in 1924. Fortunately, it remained in the family (although not well kept) and I was able to acquire it some years ago. I am attempting to restore it using as much of the original car as possible.
I have the chassis, engine, transmission and running gear complete. The serial number on the engine is 9118112 which means it was manufactured on January 17, 1924.
On the top of the rear leaf spring (which cannot be seen due to rear cross-member) is stamped 1-24 which is January 1924 and another number HP 309. The HP is for Highland Park and the 3096 is most likely the production number." Truitt Phillips, Owner
You May Also Like These Exhibits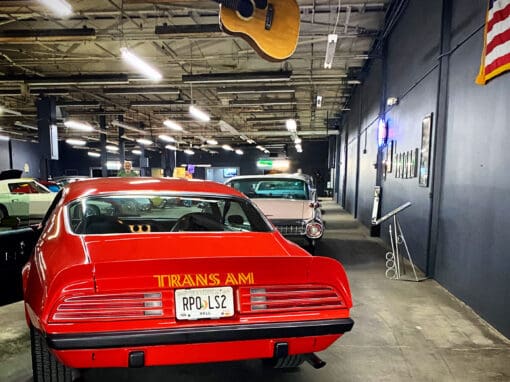 KEEP IN TOUCH
Sign up for our newsletter and be the first to know about upcoming events, promotions and get specials only for our subscribers!