Miles Through Time Exhibits
1954 Buick Century
Make/Model: Buick Century
Year: 1954
Owner: Ray & Karen Goodrow
Original Price: $2,520
About the 1954 Buick
This car was purchased new by the Gelfman family from North Hampton, MA. Ray's Aunt Eva purchased the car in 1956 and kept it for 10 years. Ray took ownership of the car in 1966 and has owned it ever since. Karen's name was added to the registration after they were married in 1976.
The car was driven to Florida when the couple moved in there in 1978. 
With 3 hurricanes approaching in 2004, the car was driven to Ellijay, GA, where it was garaged until it came on display at Miles Through Time Automotive Museum.
The 54 Buick Century was described as having a fleet-lined sports car look with a 122-inch wheel base that weighed 3866 "nimble" pounds powered by a 200 horsepower V8. The Century was Buick's sports car.
You May Also Like These Exhibits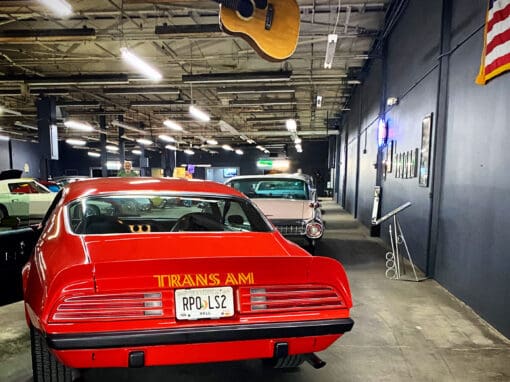 KEEP IN TOUCH
Sign up for our newsletter and be the first to know about upcoming events, promotions and get specials only for our subscribers!