Miles Through Time Exhibits
1961 Chevrolet Corvette
Make/Model: Chevrolet Corvette
Year: 1961
Owner: Dick Barton
Original Price: $3,934
About the 1961 Corvette
This 61 Corvette was purchased by Dick in 2000 and since then he pretty much replaced or gone over everything mechanical in the car. Even the engine is no longer stock, now there is a 350 under the hood with plenty of power.
This car gets driven all the time and Dick enjoys showing it to onlookers. Dick has recently moved from Florida and now calls Georgia home so once this car leaves the museum you may see it cruising around.
1961 was the 9th year of the C1 Corvette which went from 1953 to 1962. Although this one looks like the iconic red, it's actually Ferrari Red which is a slightly brighter version of red than the stock Roman Red.
Notice this car has a trunk. After the C1, Corvette would not have a trunk again until 1998 which only had a separate trunk on the convertible model.
You May Also Like These Exhibits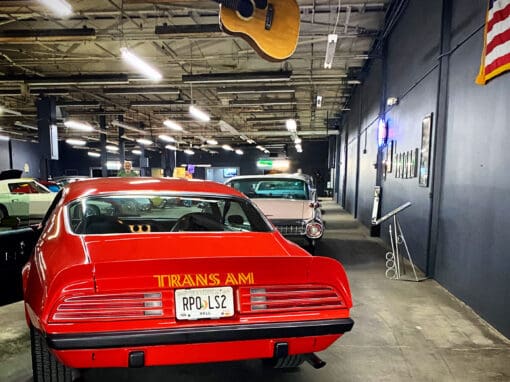 KEEP IN TOUCH
Sign up for our newsletter and be the first to know about upcoming events, promotions and get specials only for our subscribers!