Miles Through Time Exhibits
1970 Torino Super Cobra Jet
Make/Model: Ford Torino Cobra Jet
Year: 1970
Owner: Jay Setchell
Original Price: $3,818
About the Torino Cobra Jet
The 1970 Torino came with a potent 360-horsepower Thunder Jet V8 and a four-speed Toploader transmission with a Hurst shifter and T-handle standard. But with the correct options, it could be so much more. Checking the boxes for the 429 Super Cobra Jet engine and the Drag Pack transformed the Torino into a factory-built 13-second car.
Adding the Drag Pack to the $229 optional 429 V8 was the performance bargain of a lifetime. For $155, you got the Super Cobra Jet engine with four-bolt caps on the middle three mains, forged aluminum pistons, a heavy-duty connecting rod, a more aggressive solid-lifter cam, a Holley 4150 carb, an oil cooler, headers, and more.
Ford laughingly rated the power gain at five horsepower, but the total output was likely closer to 429 ponies. With a few modifications, this car could easily have over 500 hp.
Only 1,475 Drag Pack-equipped Ford Torino Cobras were built in 1970. Only 125 were 4 speeds and only 38 are registered today. The one you see here is finished in Calypso Coral with Black interior.
You May Also Like These Exhibits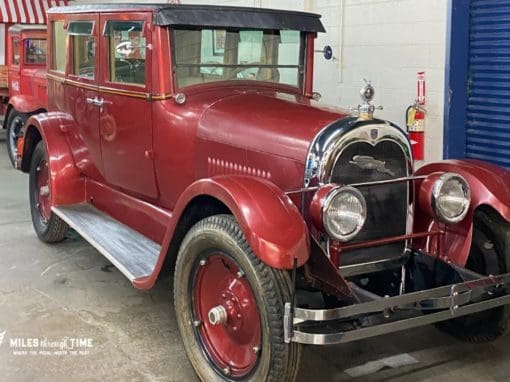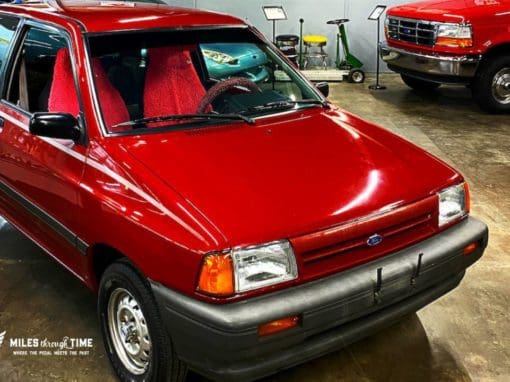 KEEP IN TOUCH
Sign up for our newsletter and be the first to know about upcoming events, promotions and get specials only for our subscribers!