Miles Through Time Exhibits
1964 Malibu SS
Make/Model: Chevrolet Malibu SS
Year: 1964
Owner: Timm Scott
Original Price: $2,100
About the 1964 Chevrolet
This was the first year on the Chevelle. Timm's
mother bought this car new when he was 16. It's been in the family ever since. It has 10,000 miles cruising Woodward Avenue in Detroit back in 1964, 65, 66 and 67. 1964 Malibu SS originally came with a 283 4 bbl carb and dual exhaust. Never got beat by a Mustang.
Recent restoration created a restomod. Car now sports a 450hp LS2 engine, 4L65E automatic. Coil-over shocks, four-wheel power disc brakes, power steering, A/C, 2009 Cadillac CTS-V heated and cooled seats, backup camera, Nav unit, cruise control, tire pressure monitors, delay wipers, automatic headlights, power trunk and door locks, and power windows. All the modern conveniences in an old body.
You May Also Like These Exhibits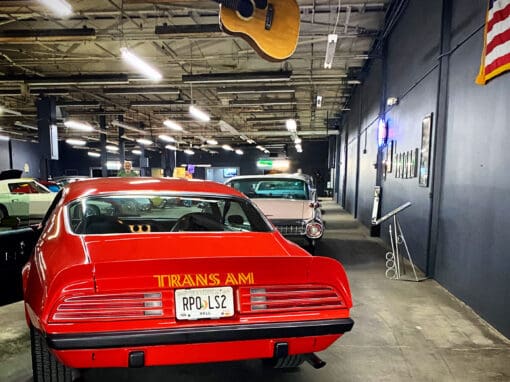 KEEP IN TOUCH
Sign up for our newsletter and be the first to know about upcoming events, promotions and get specials only for our subscribers!