Miles Through Time Exhibits
1965 Porsche 356SC Coupe
Make/Model: 1965 Porsche 35650
Year: 1965
Owner: George McMurtry
Original Price: $4575
About the 1965 Porsche 356SC Coupe
Porsche introduced the final series 356C in July of 1963, and although it was visually similar to the prior 356B, it had actually been carefully improved and refined throughout. Mechanical advancements included15-inch wheels with smaller ventilation holes and flat hubcaps, standard four-wheel disc brakes, and improvements to the suspension. There were deeper bucket-type reclining seats from Reuter, which owned a seating subsidiary that became famous as 'Recaro', short for Reutter Carosserie.
During its production lifespan, a total of 16,668 examples of the 356C were built. Coupe production ended on January 21, 1965, and the last Cabriolet left Porsche's Zuffenhausen works on April 28, 1965.
The Porsche 365C has been named the number ten on the list of Top Sports Cars of the 1960s by Sports Car International in 2004. The Porsche 356 is still widely regarded as a collector car that has capably stood the test of time.
You May Also Like These Exhibits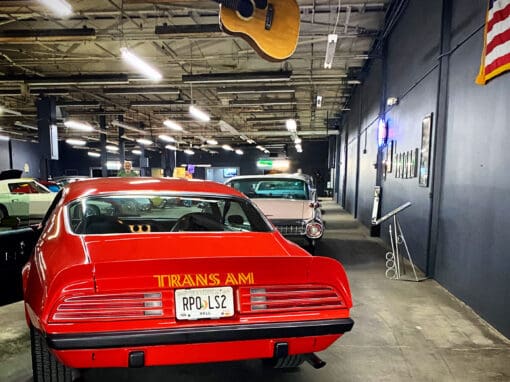 KEEP IN TOUCH
Sign up for our newsletter and be the first to know about upcoming events, promotions and get specials only for our subscribers!